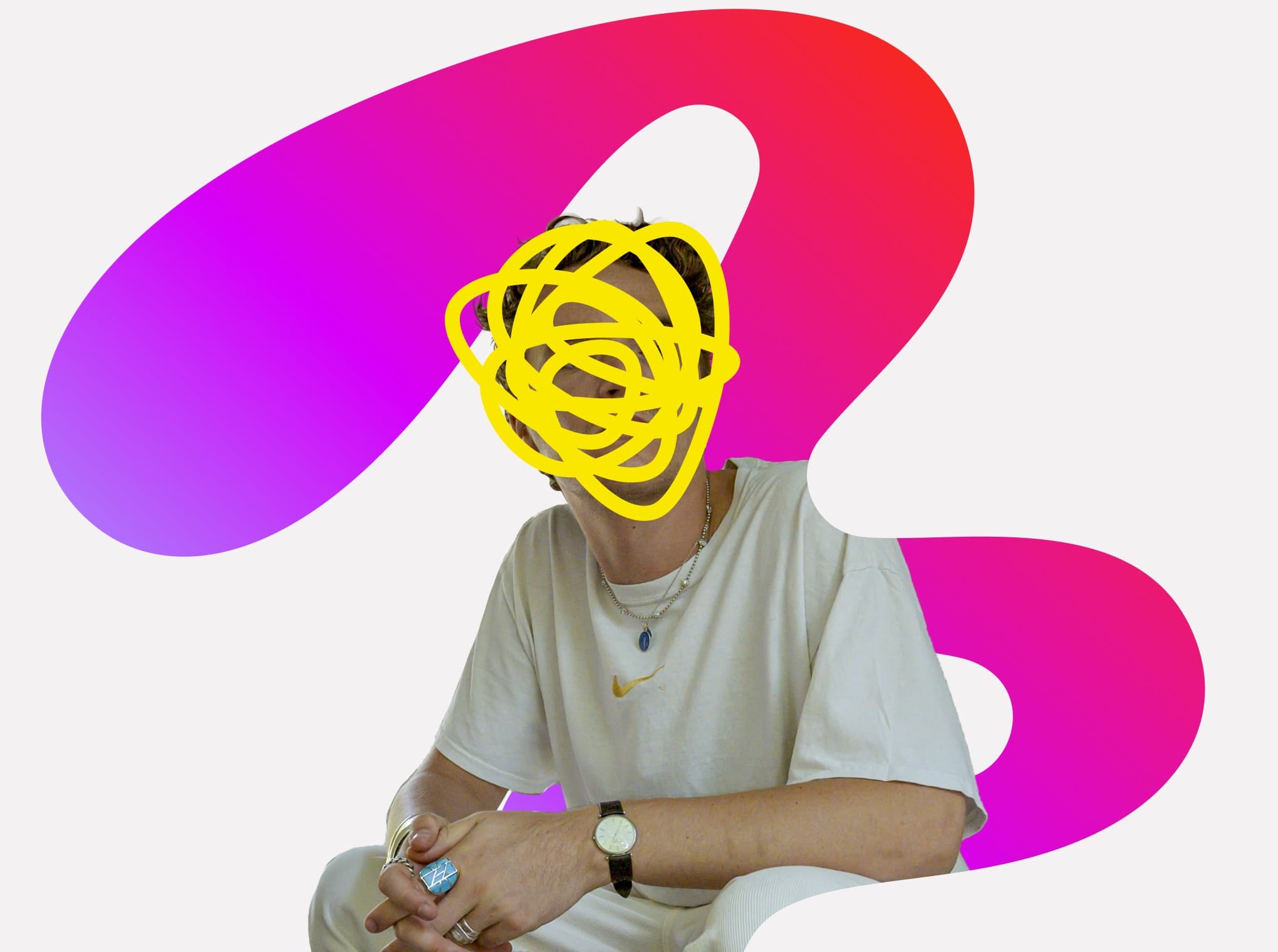 Auguste
Wibo
Auguste
Wibo
A pseudonymous art project started to explore the eternal juxtaposition of sexuality and censorship. After Instagram took down an image of Auguste's original collection, his ambition grew to create art that explores secrets hidden in plain sight.
Auguste Wibo is a conceptual artist interested in society's complex relationship with sexuality and the ways that media censors sexual content. His work challenges viewers to rethink the way they perceive and interact with "explicit" symbols. 
When Auguste shared his first piece online, Instagram took it down. While many artists might be dissuaded by this type of public censorship, Auguste used it as motivation to continue the project. He's since sold over 100 pieces and attracted the attention of celebrities and notable collectors. For Auguste, working under a pseudonym ensures that the work stands on its own and makes a bold statement that lives beyond his personal identity. 
Auguste's first series, "The Lovers", debuted at the Frieze Art Week in Los Angeles. Each piece features a cast of an erect penis placed under a bold, colored canvas. Initially, the shapes look abstract, but become clear upon closer inspection. Each piece is named after an ancient Greek or Roman figure, harkening back to a time when sensuality and the human body was perceived very differently. These pieces evoke a variety of different reactions - some viewers might perceive beauty or even feel aroused, while others might feel shocked or even disgusted, which is entirely the point, to call into question your own reaction. The pieces also comment on the ways that sexuality and censorship co-exist on the internet, and challenges viewers to think about why certain types of content are censored while others are considered acceptable. 
"I really do enjoy provoking people with humor to then confront them to contemporary taboos."
After the success of his premiere collection, Auguste went on to launch another series in Los Angeles, "Double Entendre". In this series, Auguste collaborated with jewelry designer VARON to add piercings to each piece. This show also contained interactive elements - viewers could scan a QR code to access a behind-the-scenes video on OnlyFans, which documented the process of creating each mold. 
After the success of his first shows, Auguste is ready and excited to expand into the web3 space. Digital art allows him to reach a broader, different audience and build community around his work. The subjects for many of Auguste's pieces are people who he's met personally, often through the LGBTQ+ community. With his Wild genesis collection, collectors from all over the world could potentially model for future pieces. Collectors may also have access to private exhibitions or Discord conversations and even get to meet the artist. 
Although he's currently based in Los Angeles, Auguste is building an international presence with shows in Berlin and Paris. His Berlin show, "RUB IT", launched in November 2022 in partnership with Grindr and Amorelie. This show builds on his previous works and uses unique materials to reflect Berlin's nightlife scene. "RUB IT" also encourages viewers to interact with the pieces directly through touch. Auguste plans to launch his Paris show later in the year and expand with other shows throughout the world in the future. 
The themes in Auguste's work are timely and universal as society redefines sexuality and self-expression in the digital age. In future pieces, Auguste plans to explore other body parts that are often censored, continuing to challenge his viewers with thought-provoking imagery.