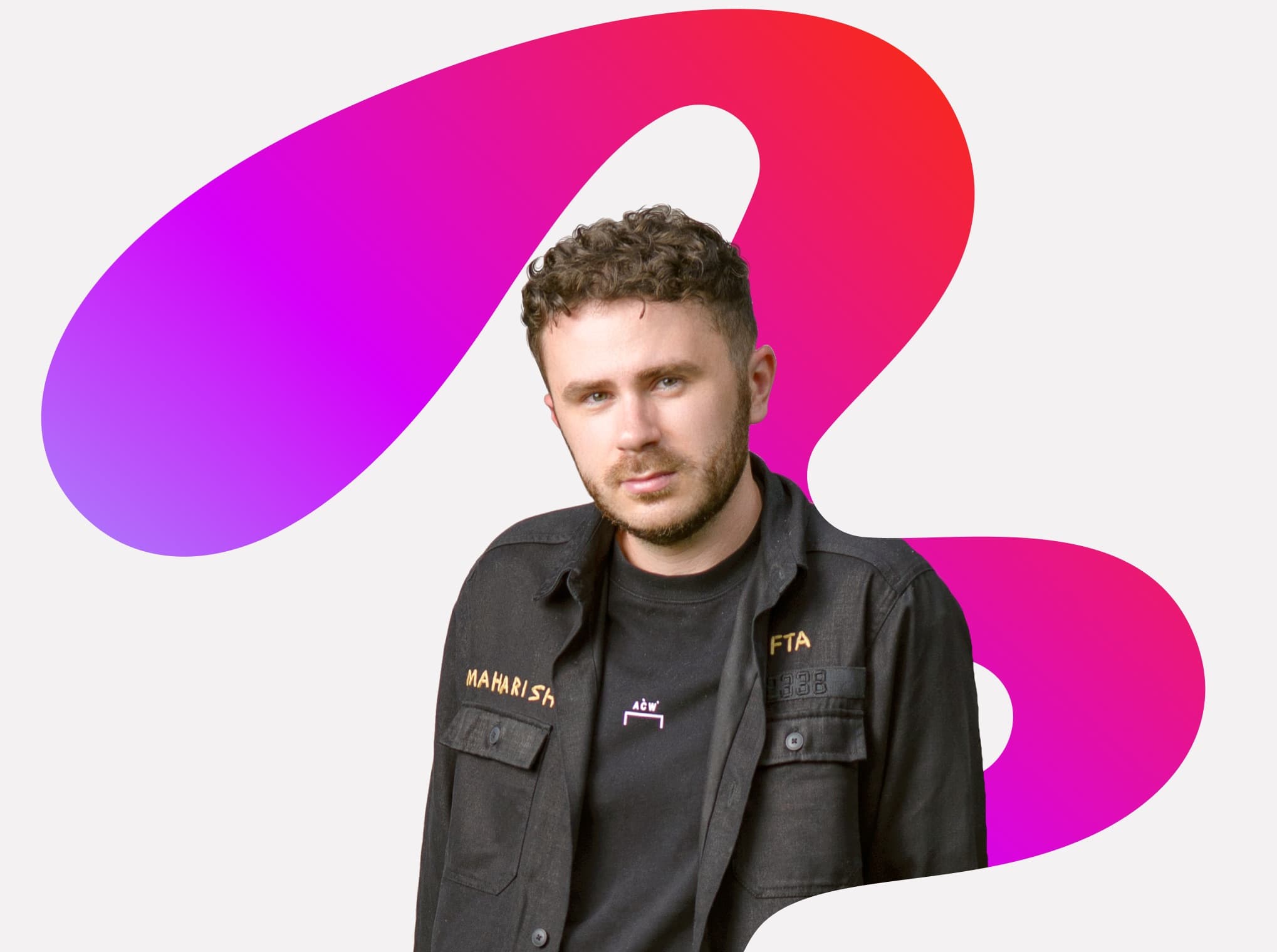 Liam
Pitchford
Liam
Pitchford
London-based artist obsessed with creating calming and surreal environments in which he hopes collectors spend time. He has also produced commercial work for brands like Apple, Nike, and Prada. Liam is a self-proclaimed music geek and produces his own beats.
London-based artist and director Liam Pitchford creates hypnotic 3D animations and stills. His work plays with shape, scale, and flow to create an atmosphere that is simultaneously relaxing and emotional.
Art has always been a passion for Liam - he's been drawing as a creative outlet since his early years growing up in the Midlands region of England. As a child, he enjoyed drawing comics, and later discovered Photoshop and graphic design. In college, he found a true passion for motion graphics, and began exploring the world of 3D animation and digital art. 
Liam now has over a decade of experience working with respected London design studios like FutureDeluxe, ManvsMachine, Onesal, and Frame. Although his brand work is sleek and modern, Liam's signature style full of heart and softness is present in each project. 
"3D is a world you can play in for days."
Throughout his career, Liam has been drawn to 3D digital art due to the endless possibilities it presents, noting that "3D is a world you can play in for days." The abstract nature of 3D has given him the flexibility to explore concepts that might not be possible in other mediums. 
During the COVID-19 lockdowns in the UK, Liam used creativity as a form of stress relief, developing pieces as a relaxing escape from the chaos of the news and the current online landscape. During this time he created the piece "Lavender", which was inspired by the scent of lavender essential oils. In the piece, abstract floral shapes with pastel purple hues weightlessly float through space. Through this work, Liam takes the feelings associated with the scent of lavender and translates them visually. 
"3D is a world you can play in for days."
In 2021, Liam took his first step into web3. The resulting piece is "Daydream", a mesmerizing image of colorful floating pillows in floral shapes. With a dreamy pastel color palette and rich textures, the work is simultaneously comforting and lighthearted. As with many of Liam's pieces, it has the surreal feeling of a dream come to life. Liam has since created several more pieces.
Liam plans to continue exploring surrealist aesthetics and themes of dreams and relaxation in his Wild collection and beyond, and aims to create highly detailed works that viewers can observe for a long time and truly get lost in.