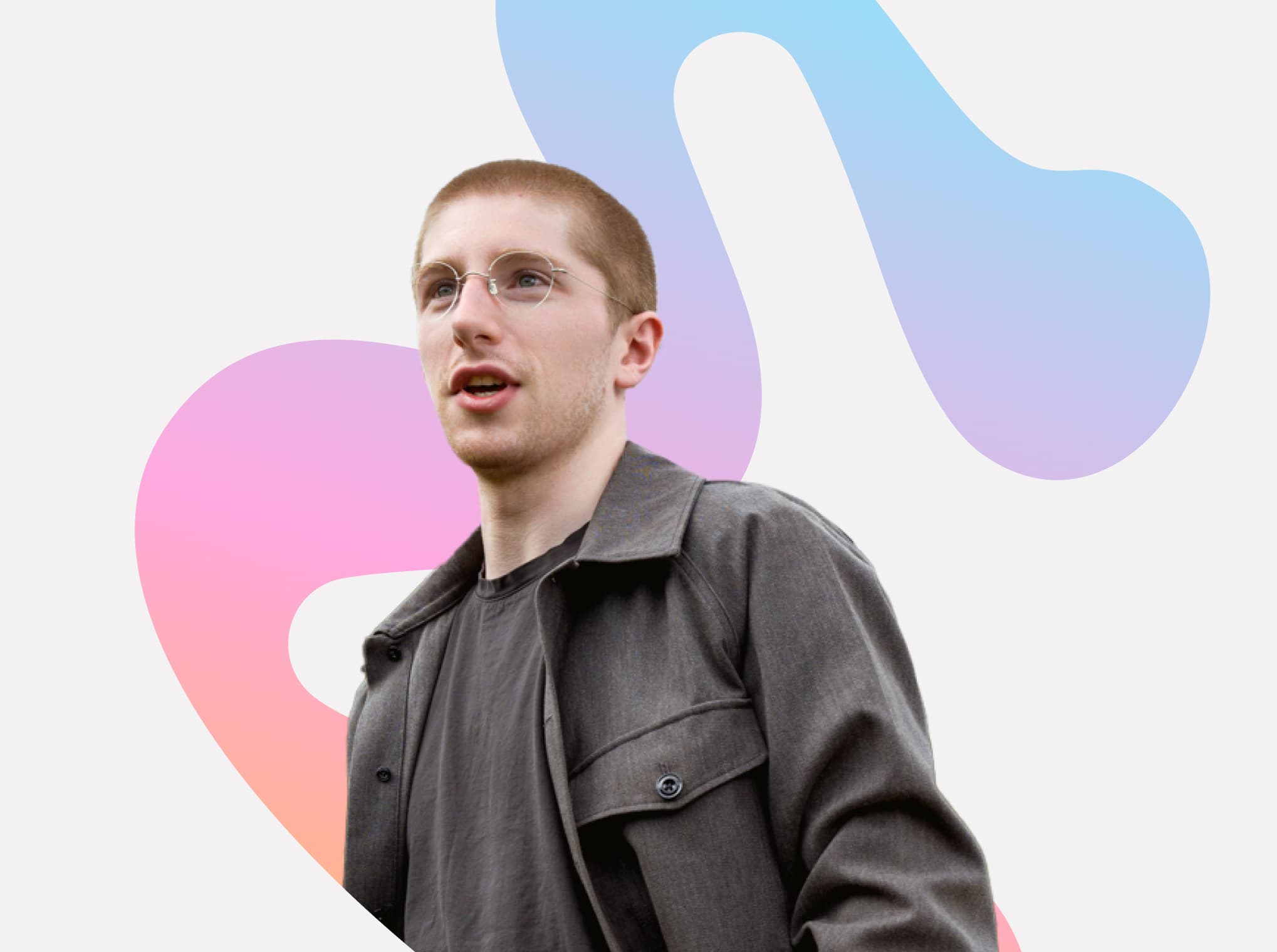 Figure31
Figure31
Figure31 is a Montreal-based artist with a practice centered around digital photography. He's inspired by the open-source ethos of web3 and interested in how technology shapes an understanding of reality. Having released 13 projects, notably including SALT, Figure31, 27, is a force in the digital art world, creating breathtaking works & building truly crypto-native community.
Artist Loucas Braconnier is no stranger to trying new things. With over 10 years of experience in art, he's explored everything from printing to sculpture to physical installation. However, his true passion is photography and nonfigurative digital art. Working under the pseudonym, Figure31, he's taken the leap into on-chain art with captivating and thought-provoking collections. 
Figure31 collections are just as concerned with the creation process as the end result. He explores the ways that technology affects our understanding of reality, often taking a unique perspective to explore details and concepts that we might not normally think about. Loucas often experiments with technology in unorthodox ways and uses repetitive actions to find art within imperfections. 
Loucas' first collection, SALT, illustrates his distinct practice. The collection contains 180 images that are made with camera sensors. While each piece uses different colors and shapes, they all have a hazy, moody atmosphere. Each piece displays one of the 180 images per day. The images are collectively shared among everyone who owns the pieces. The collection was made in collaboration with fellow NFT artist 0xmons and Juried Protocol Galleries, which builds core infrastructure for web3 projects. This collection kickstarted Loucas' web3 career as Figure31 and unlike many, he created his own minting experience directly on his website, obsessing over every detail.
"We use technology in different ways to look at the world and understand it."
In just a year since SALT's release, Figure31 has released five more NFT collections. Much of Loucas' works explore concepts of digital ownership and encourages collectors to think about the way we experience art. For example, the IFICE collection was made up of tickets to a one-time digital viewing experience. During this experience, collectors could view the full collection of 6894 unique frames. After the viewing, the digital ticket would serve as a piece of standalone art and a memento of the experience. 
Another recent collection that comments on the concept of digital art and ownership is MARK, which is made up of pixelated black-and-white fingerprints. Each fingerprint is completely unique, although they are each derived from 11 main types. When a collector purchases a fingerprint, the image disappears from the online gallery where they were initially displayed, representing the new owner's unique digital identity. 
Moving forward, Loucas wants to empower collectors to use these pieces in different ways. Because these images are digital files, there are many ways they could potentially be manipulated or changed. They could serve as a base for immersive art installations or even transition beyond a static state to a 3D composition. It's Loucas' distinct ability to imagine these possibilities that excites us. LUX
Figure31
In LUX, Loucas subverts traditional photography teachings and presents a series of images taken of the sun. More concerned with the exploration of tools throughout the process, this work culminates in strikingly bold pieces that are as imposing as the sun itself. Each piece will evolve over the course of 11 years, a reflection of the sun cycles, inviting collectors onto a journey with Loucas that will challenge convention.
Show collection