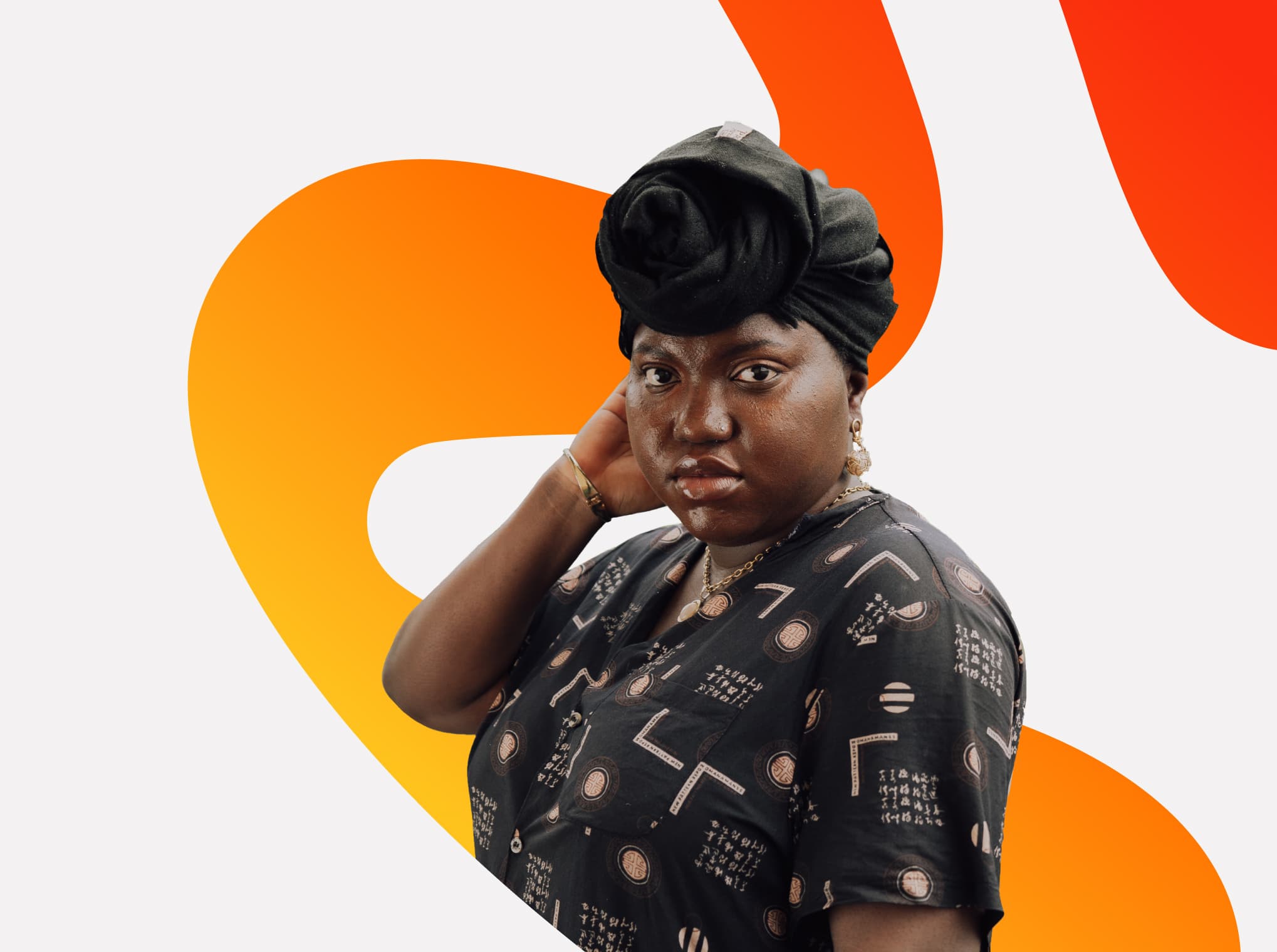 Yinkore
Yinkore
Self-taught Nigeria-based artist exploring the intersectionality of multiple minority statuses through color, texture, and digital paint. She is a passionate community builder on a mission to amplify the representation of Black women and Nigerian culture in web3.
Yinkore's vibrant and emotional pieces of digital art are making waves in the web3 space. Based in Abuja, Nigeria, Yinkore is a self-taught artist exploring themes of representation and identity. Yinkore draws on her personal experience as a Black bisexual woman to inspire much of her work. While her pieces are often deeply personal, they also serve as a broader form of activism within the art world. 
Yinkore has been creating art for over five years, but made her first foray into the NFT space in 2021. Prior to starting her first digital art project, she had worked as a lawyer, but took a step back from law to focus on mental health. During this time, she created one of her most impactful pieces, "Spirit or Wound?"
"Spirit or Wound?" explores themes of trauma, self-reflection, and healing. In a time when so many people are grappling with mental health issues, this piece resonated widely. Her first collection sold out just two months after launching. 
Outside of the digital art world, Yinkore has participated in group exhibitions across Africa, including shows in Nigeria, Ghana, and South Africa, as well as group exhibitions in the United States and Europe. She continues to create physical prints for collectors in addition to digital files. 
As a self-taught artist, Yinkore is no stranger to exploring new artistic techniques. In fact, her willingness to try, fail, and adapt has helped her find success in the competitive web3 ecosystem. Yinkore is a self-described maximalist, and bright colors and patterns abound in her work. 
Many of Yinkore's works feature beautiful elements of Nigerian culture - for example, the Si éré series spotlights the Ijaw tribal fisherwomen. Other pieces like "Comfort Foods" and "Exchange" bring the atmosphere of Nigerian markets to life. Another theme that she often explores is the Black female experience. Her work often depicts women relaxing and enjoying their sexuality. It also depicts what female oppression can look like in a patriarchal society. 
In her most recent collection, "Lineworks", Yinkore has taken a more abstract approach. Each piece features bright patterns juxtaposed against a dark background. While she's been creating lineworks for years, the practice was very personal, and she often used it as a way to manage anxiety. Now, she encourages collectors to find their own meaning and sense of calm in each piece.