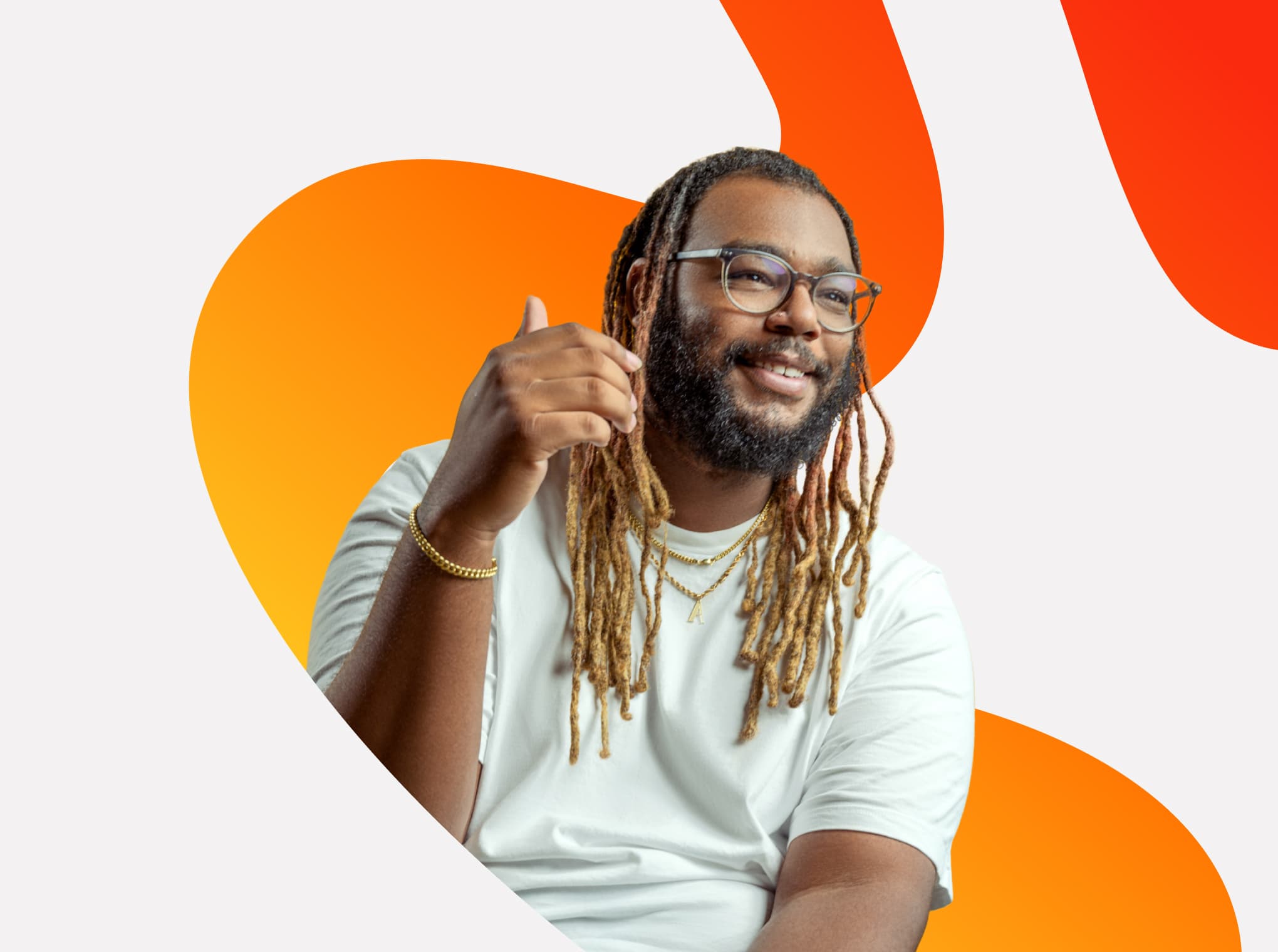 Andre
Oshea
Andre
Oshea
Atlanta-based 3D artist, animator, and world builder. Andre has produced work in collaboration with Adult Swim, The Grammys, The Oscars, John Legend, and many more. In everything he does, Andre prefers to dream of what's possible instead of focusing on what's impossible.
Andre Oshea is a 3D artist and animator known for his work with brands such as Adult Swim, Netflix, Tidal, and more. His work transports viewers into a futuristic world that combines technology and nature in unorthodox ways. Many of his pieces play with scale, so viewers can imagine themselves in the piece and create their own story. Bold, unique color palettes and dynamic movement give Andre's work an instantly recognizable aesthetic. 
Originally from Minneapolis, Andre has been interested in visual art since childhood and studied fine art throughout high school and college. He later moved to Philadelphia and transitioned to a career working as a music producer and DJ. After several years working in music, Andre decided to return to his visual art roots. He moved to Atlanta and started a career as a graphic designer, creating album covers and logos for friends in the music industry. He quickly transitioned to 3D motion design and built a successful freelance career working with top brands in the entertainment industry. 
As web3 technology took off, creating NFTs felt like a natural next step for Andre's digital art. He created his first NFTs in October 2020 and made his first sale in 2021. Fellow artists and fans encouraged Andre to launch NFTs, but he initially found the medium challenging. Connecting with fellow Black artists in the web3 space gave him the community and support necessary to break through and find success. 
"Storytelling is very important in art, and I like to let others create that story."
Since then, Andre's NFTs have caught the attention of avid collectors and he has collaborated with brands and institutions in the entertainment industry to help them launch NFT collections. One such collaboration was with Netflix to create NFTs for the docuseries "This Is A Robbery". Andre's piece, "Three Ghosts", is a reimagining of "Three Mounted Jockeys" by Edgar Degas. The animation features three rotating horses and their jockeys in an ominous red and green color palette enhanced with neon lights and puffs of smoke. 
Andre has also created NFTs fo the Academy Awards and the Grammys. For the Academy Awards, he created an NFT in celebration of late actor Chadwick Boseman. The piece features a young Black boy exploring a futuristic world, which is representative of Black children around the world that Boseman had inspired with his work. For the Grammys, Andre created pieces commenting on the future of music and the ways that technology will shape that future. 
It's no surprise that Andre's work continues to captivate both existing web3 communities and newer web3 audiences, as his emphasis on storytelling within his work immediately captures your attention. This is just the beginning of the stories Andre Oshea plans to tell.