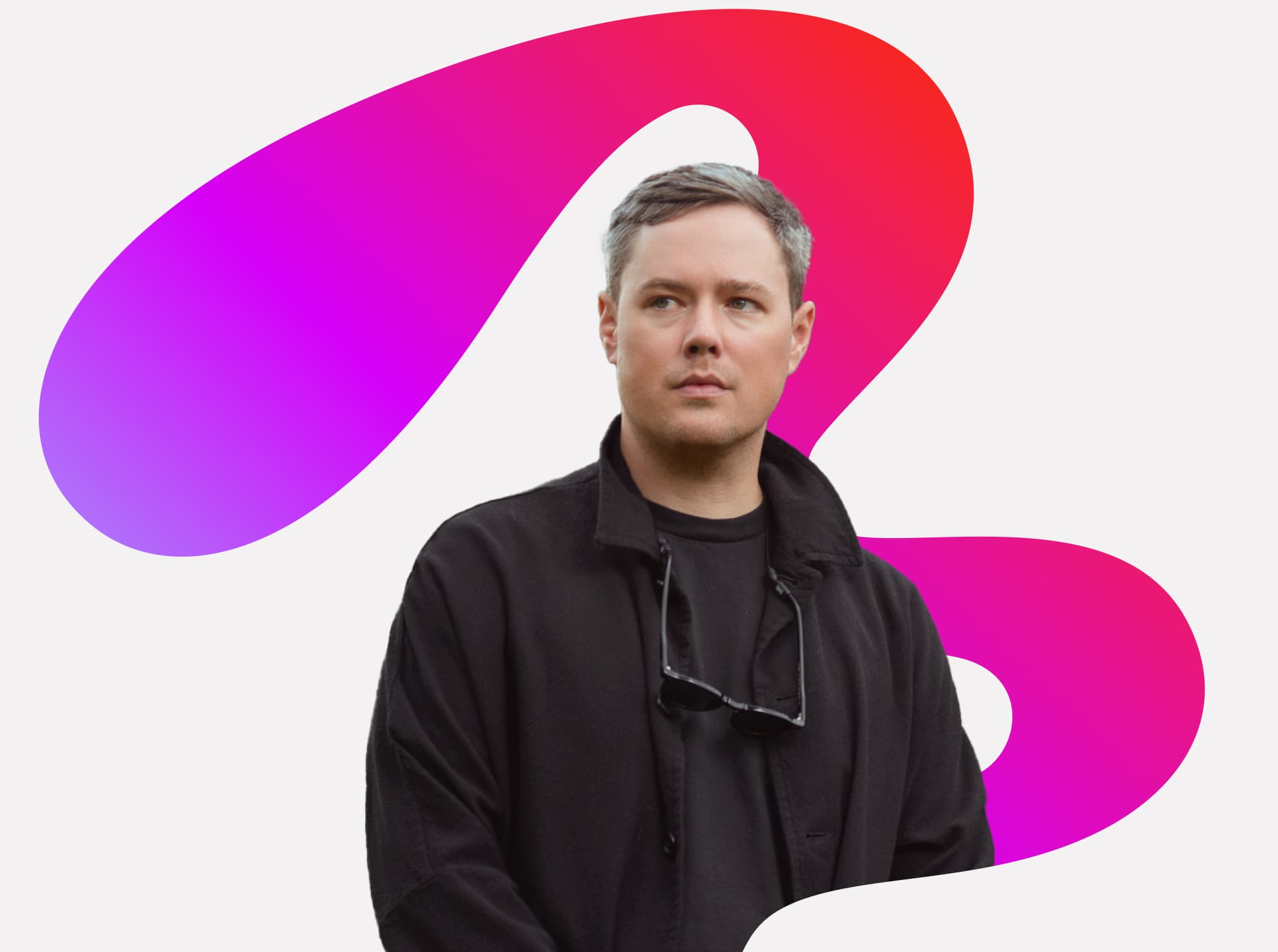 Case
Simmons
Case
Simmons
Contemporary artist best known for creating large-scale digital collages by sifting through thousands of images he gathers online. Case's work is part of public collections at the Guggenheim Museum, the Jumex Collection, and other renowned institutions.
Case Simmons is an LA-based artist specializing in collage. His carefully curated pieces often combine hundreds of images, playing with scale, orientation, and contrast. Case's art career has spanned the past two decades, and in that period, he has shown both physical and digital collages at exhibitions all over the world. 
Case was born in Clinton, Iowa and began creating art in high school. Friends in the local music and art scene inspired him to start making collages. He moved on to study painting at the San Francisco Art Institute. While living in the Bay Area, Case found that renting a studio to paint in was prohibitively expensive, and began searching for a more economical way to make art at home. 
This inspired him to start creating digital collages again. Case was interested in the juxtaposition of themes and concepts that are possible in this medium, often pairing deeply meaningful or emotional images with things that are more superficial. He finds that collages are a way to make sense of an increasingly overwhelming world, and many of his pieces draw on current events or cultural trends for inspiration. 
"The idea is very simple: Finding meaning between disparate things."
Case's work has been featured in solo exhibitions in the Los Angeles area as well as group exhibitions all over the world. His work is also in public collections at the Guggenheim, LACMA, Museo Jumex, and more. 
In recent years, Case has ventured into programmatic art, which is a practice he has used to create his digital collections. Programmatic collages are created using code written with a set of strict parameters. The algorithm selects specific images from a large curated collection and pieces them together to create the final piece. 
His first NFT collection, Temple X 111, launched in 2021. Described as a "celebratory blitz of intricately assembled images", it features bold images and text from the cultural zeitgeist. The resulting pieces land somewhere between pop art and surrealism with plenty of eye-catching details for viewers to get lost in. Case finds that collage is accessible because there are so many entry points into the piece. One image of hundreds in the piece could resonate with a viewer.
Since then, Case has released two more NFT collections, Image Pollocks and Clouds on Chains. Image Pollocks was inspired by a challenge to make the world's densest collage and pulls from 11,111 images to create massive works with hundreds of thousands of layers. 
Clouds on Chains is a collection of programmatic art featuring cloud imagery that has been cut into abstract shapes. These cloud images are connected by images of various types of chains. Many of Case's works build on each other. Clouds on Chains is heavily inspired by Case' Clouds series, which he has been working on since 2008. 
Moving forward, Case will continue to push the boundaries of collage. His next project is a programmatic art series using computer hardware imagery that will be collaged into large digital tapestries.