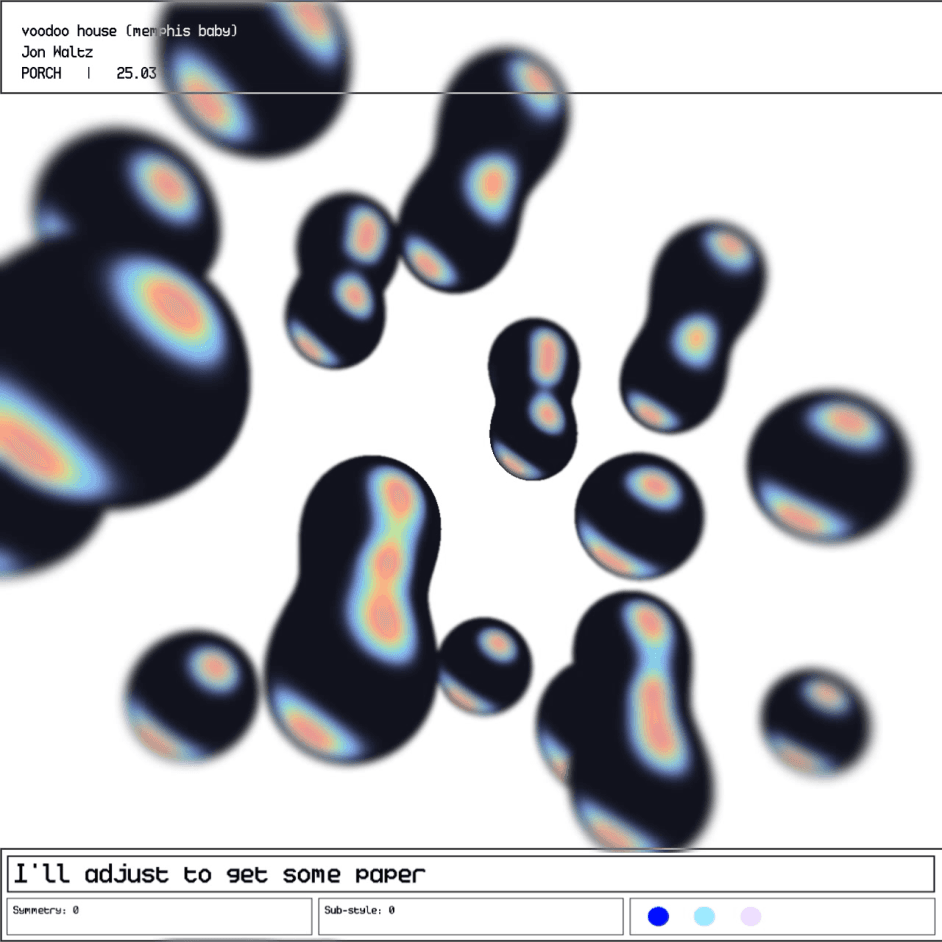 Voodoo House

Jon Waltz
Voodoo House is a generative collection that explores the concept of abstract growth and the emotional experiences that accompany transitional periods in life. Each piece in the collection is a moving digital work, accompanied by a song from Jon Waltz's upcoming EP. The visual art reflects the psychedelic aspects of the music, which come together with a mixture of techniques to make listeners feel the abstraction.
Mint Overview
Collection Details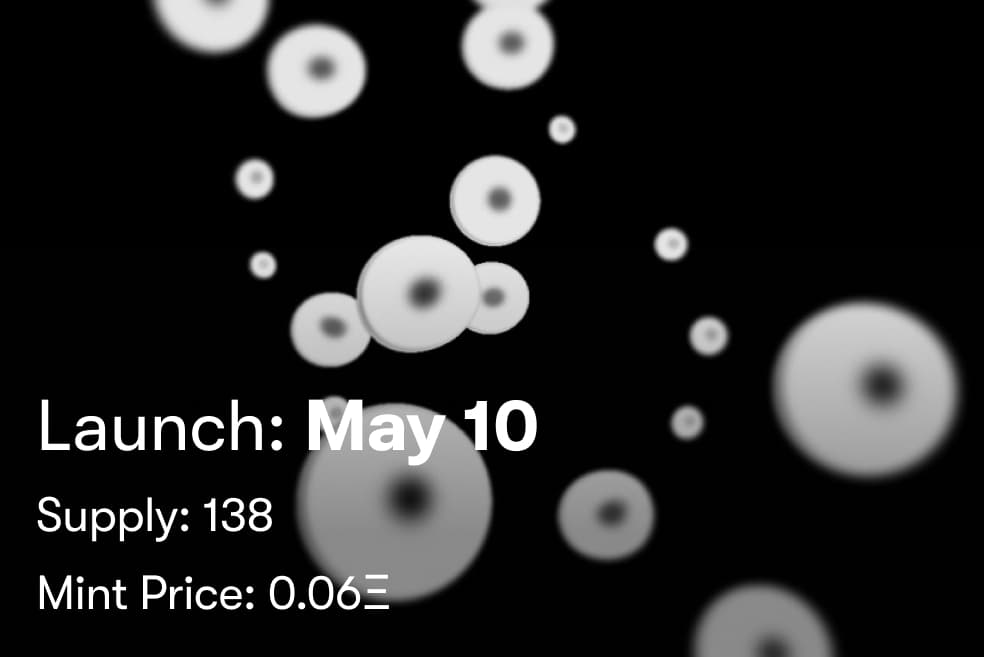 Key details for Voodoo House on Wild.
Mint Phases (PT)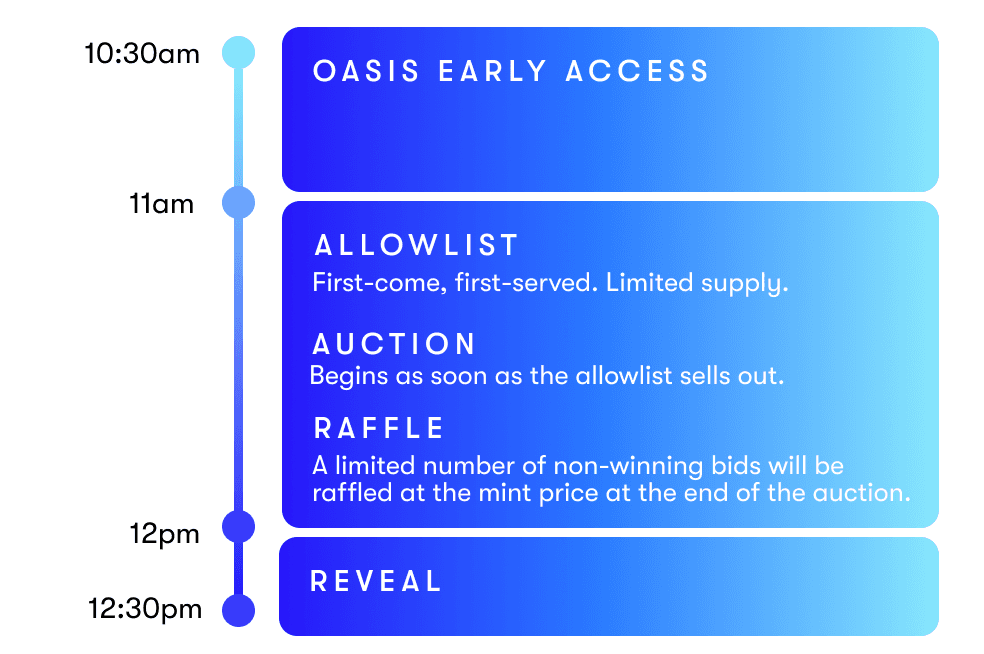 Each phase has a limited supply, so we recommend you arrive early.
Allowlist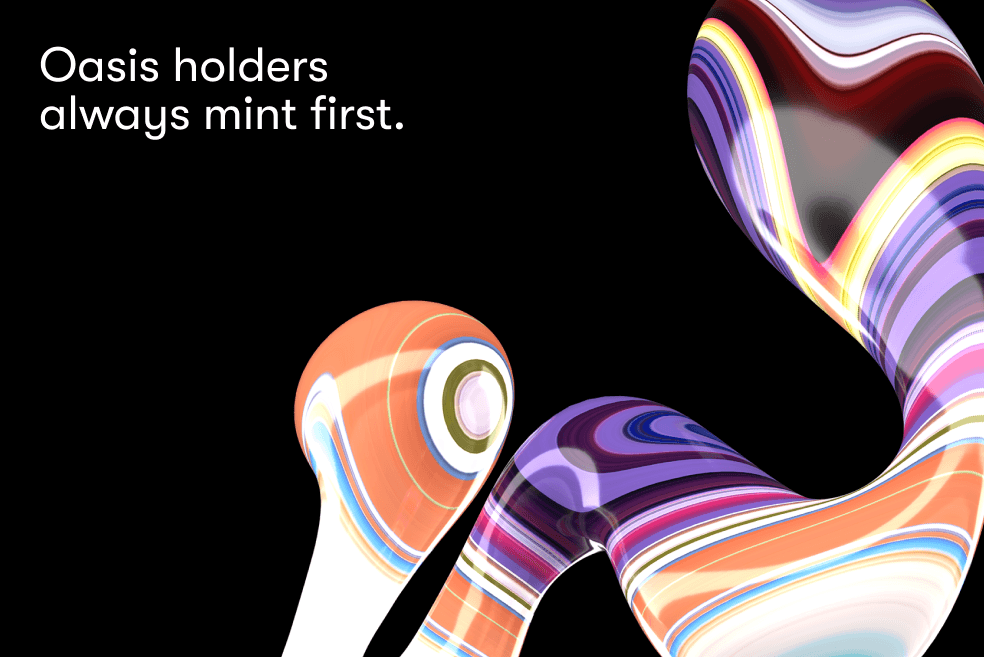 The allowlist is first-come, first-served, and Oasis holders receive early allowlist access, followed by the rest of the allowlist. The public auction begins as soon as the allowlist sells out.
Public Auction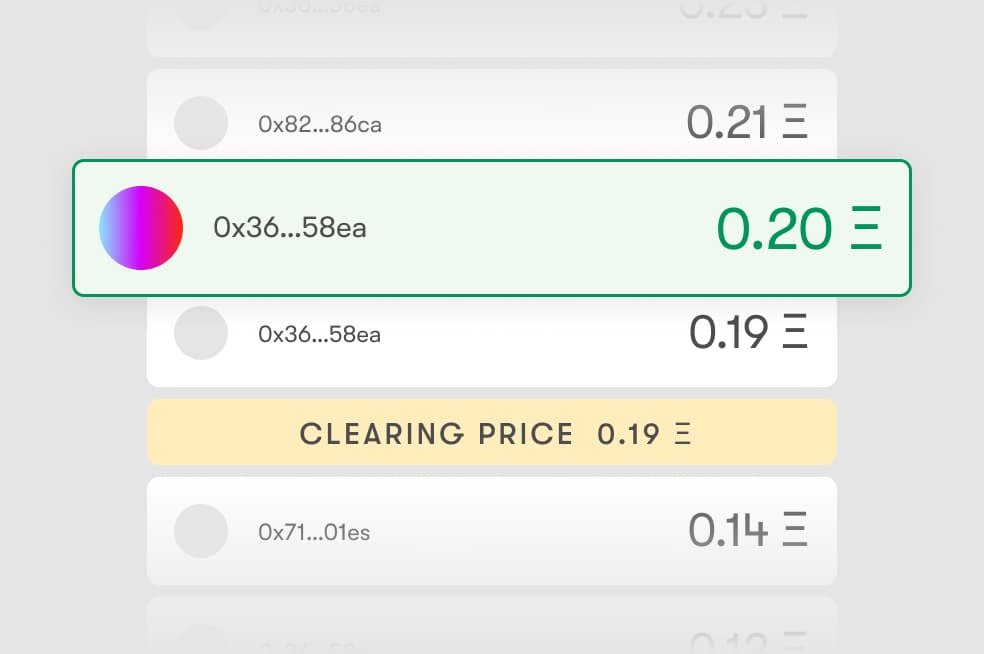 Bids are ranked by value & time. Early bids prioritized in times of ties - so bid early! Bids start at the mint price. Once # of bids > total supply, a clearing price is set & determines who mints. Your final mint price is the bid amount below yours + 0.01ETH.
Raffle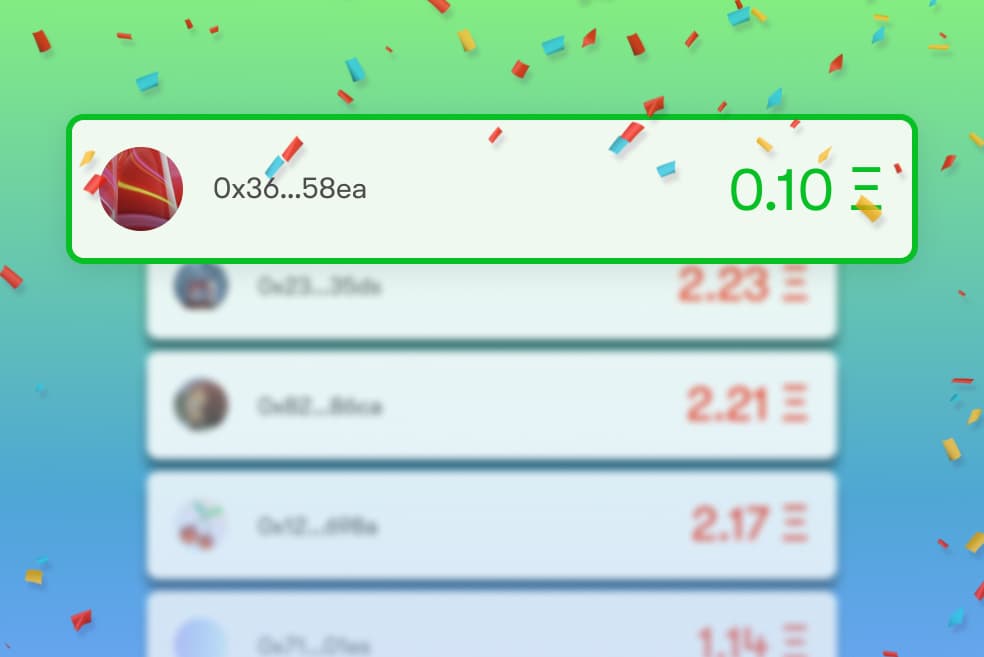 At the end of a sold out auction, a limited supply will be raffled to randomly selected bidders who did not mint. Raffle winners can mint a piece at the mint price.
Reveal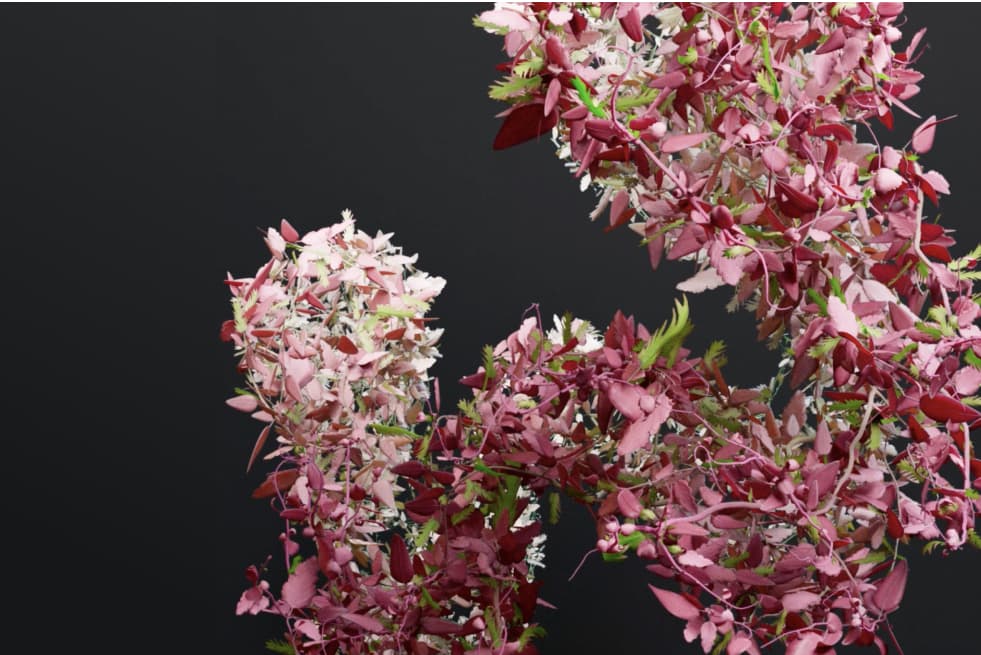 Reveal and share with friends and other collectors! Minted art pieces it will appear in 'My Gallery' on wild.xyz a few hours post-mint. Post mint, collections are available through secondary marketplaces.
Learn more
Get lost in the sound
Collecting an internet relic
Simultaneously moody and dark but also bright, the visuals in 'Voodoo House' are abstract, kinetic and psychedelic, reflective of the music itself. "I wanted the layout to be clean and easy to follow, but also feel like you're collecting an internet relic of sorts."
Where music and generative art collide
Jon Waltz's new collection, 'Voodoo House' brings the sounds of his latest EP to life with visual generative art. "This will serve as the liner notes for my EP," he says. "I want to prove that music is collectible as an art form in web3, and this is my proof of concept." 
This collection is the latest in Jon's evolution as an artist - something that has been ongoing for the past decade. While he first captured the attention of hip-hop enthusiasts at age 13, his work has become more sophisticated with each new release. 'Voodoo House' is no exception, with catchy and emotional vocals. Jon is heavily influenced by the deep, gritty sounds of his native Memphis, but on this EP, he also plays with lighter, more psychedelic sounds. 
The theme for this collection and for the new EP is the concept of abstracted growth. "I feel like I'm in my second puberty in my twenties, and I wanted to talk about it," says Jon. "It started out being an EP dedicated to my little black dog, Niko, and I think a lot of the ethos surrounding the creation still seeped into my process." 
"Coming from Memphis and the culture around it, usually my first creative choices are to make things gritty, dark, and moody, but bright. It's a theme in my creative process to find phrases or words that resonate with me and then contort them into a million different concepts. 'Voodoo House' for me felt like a fitting title because it sounds dark, but Voodoo can also be a symbol of protection and our loved ones watching over us."
On this EP, Jon focuses on emotional experiences that many people experience during transitional periods in their life. He cites Future and Imogen Heap as musical influences for this work. "I like to make music that uses interesting vocal tones, rhythms, or strange synth textures and mix techniques to make listeners feel the abstraction," he says. 
"I wanted to find ways to incorporate that weird feeling of awkwardly growing into something entirely new," Jon says. "I think we as humans don't ever stop growing, and growth is scary, it's uncomfortable. I wanted to try my best to put these feelings into words and pictures." 
Jon has always been heavily involved in the visuals associated with his music, from the music videos to the cover art. Using generative art processes in this collection gave him an opportunity to further hone his creative talents and explore his visual identity. "I wanted the layout to be clean and easy to follow, but also feel like you're collecting an internet relic of sorts," Jon says. "I think the biggest task was to bring the visual identity to the forefront." 
The visuals in this collection reflect the psychedelic aspects of the music. Abstract shapes move in time with the beat, pulsing with kinetic energy. The shapes evolve and change as the song progresses, playing with shape, scale, and even light. 
Jon enjoys building relationships with his supporters, a practice that will continue for 'Voodoo House' collectors. "[Collecting a piece] usually means we get to have a 1:1 relationship along with group Telegram access as well as access to early demos and prototypes," he says. 
During the creative process, Jon enjoyed listening to a wide variety of music to get inspired. The latest album by Danny Brown and JPEGMAFIA was a favorite, as were classics like Fleetwood Mac and Prince. 
Jon also enjoys working out prior to working on his music and art. "I personally like to go to the gym before I go to the studio and then try some breathing exercises to calm my mind and body before I get to work," he says. "There's something exhilarating and freeing about pushing yourself to your outermost boundaries, and I find that it clears and calms my mind so the ideas come more effortlessly."